I've been wanting to do a Peacock themed wedding theme for awhile now, and I finally found the time! This theme is so unique and so gorgeous. The colors are rich, luxurious, and when done right with exude class. Here are a few of my favorite items that will hopefully help you with your Peacock themed wedding!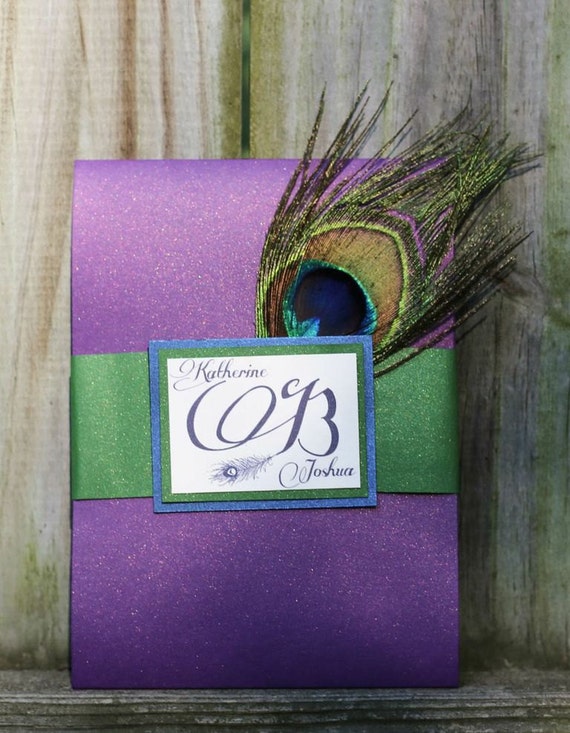 These invitations are gorgeous! They can be found on Etsy.com by totallychiquedesigns!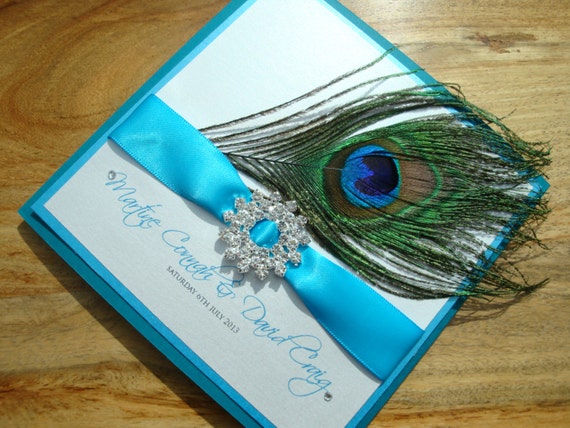 TforTwoInvitations on Etsy.com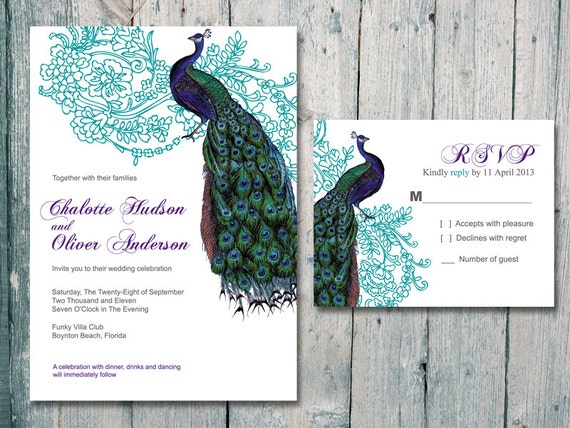 WeddingSundaeShop on Etsy.com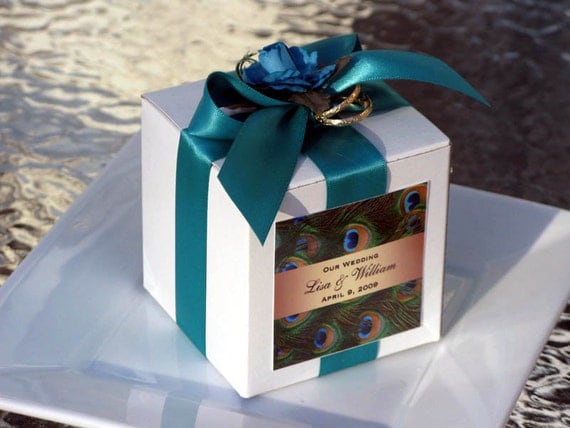 These adorable favor boxes can be found on Etsy.com for $2.75 each in Shadow010909's shop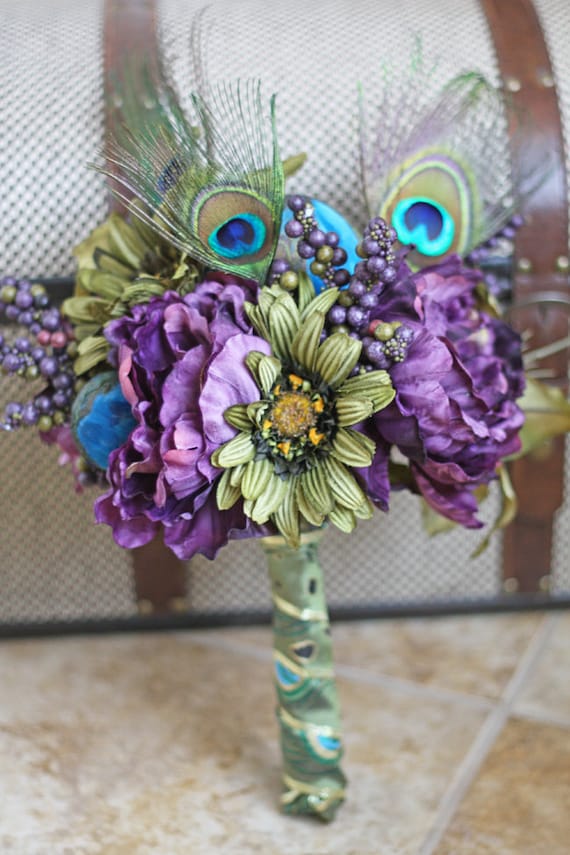 These would work for the bride or the bridesmaid. They are $55.00 each and can be found in Southergirlweddings etsy shop!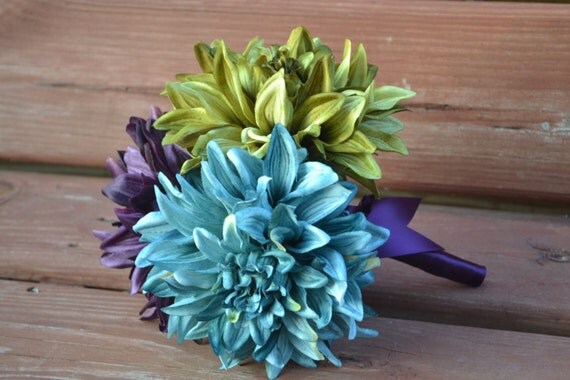 Set of SIX bridesmaids bouquets for $155.00 by MyDayBouquet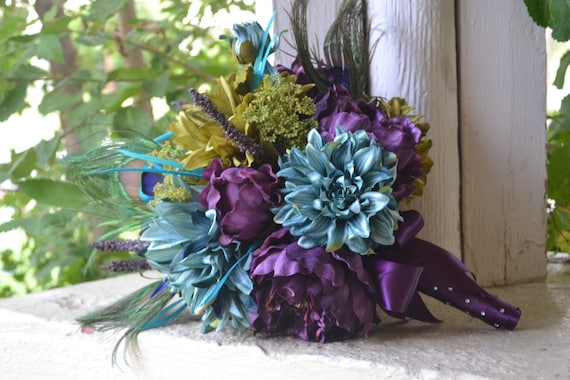 Beautiful bridal bouquet! MyDayBouquet on Etsy.com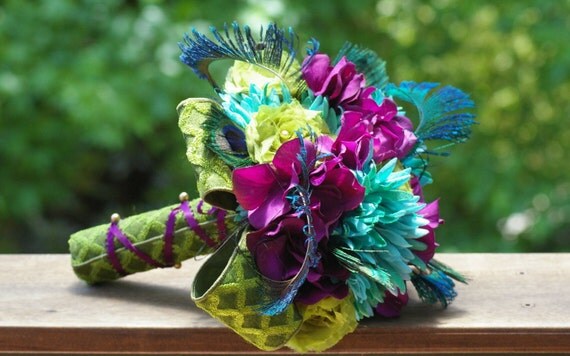 Jcmartanddesigns on Etsy.com..LOVE this one!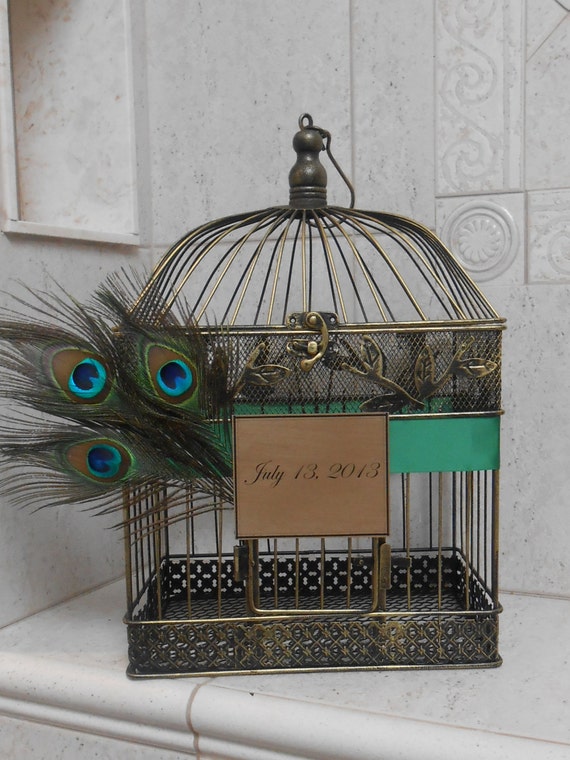 Adorable and unique card holder! This is made by YesMoreFunk on Etsy.com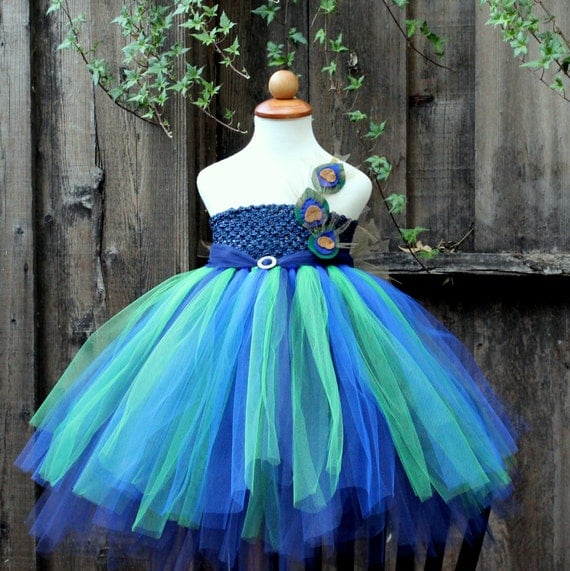 Flower girl's dress!! BloomsNBugs on Etsy.com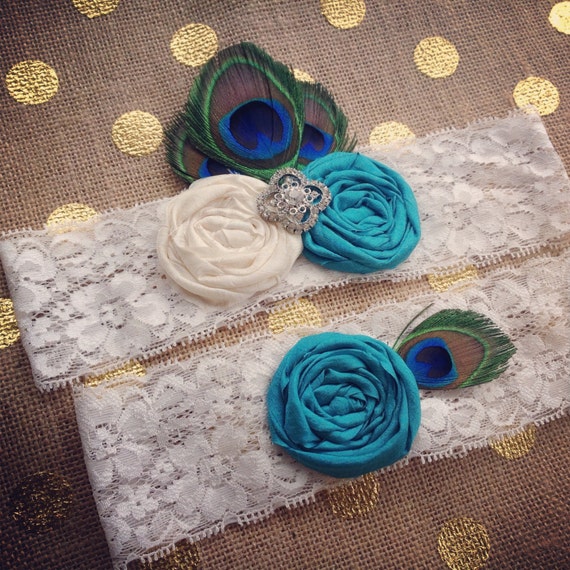 Garter set $32.99 on Etsy.com by SouthernEverAfter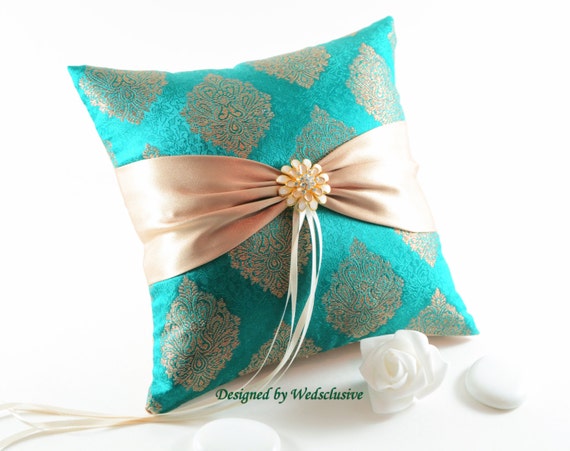 Wedsclusive on Etsy.com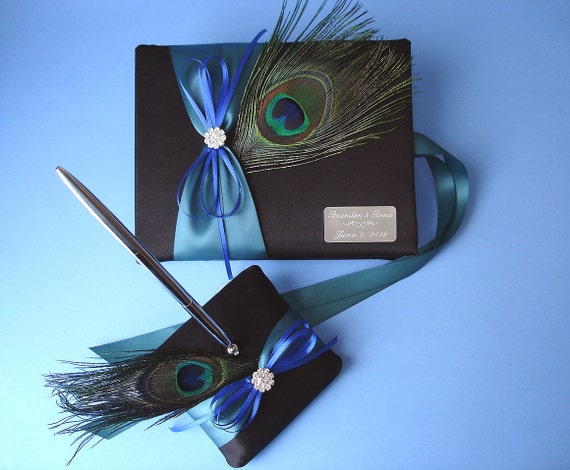 MakeThisDaySpecial on Etsy.com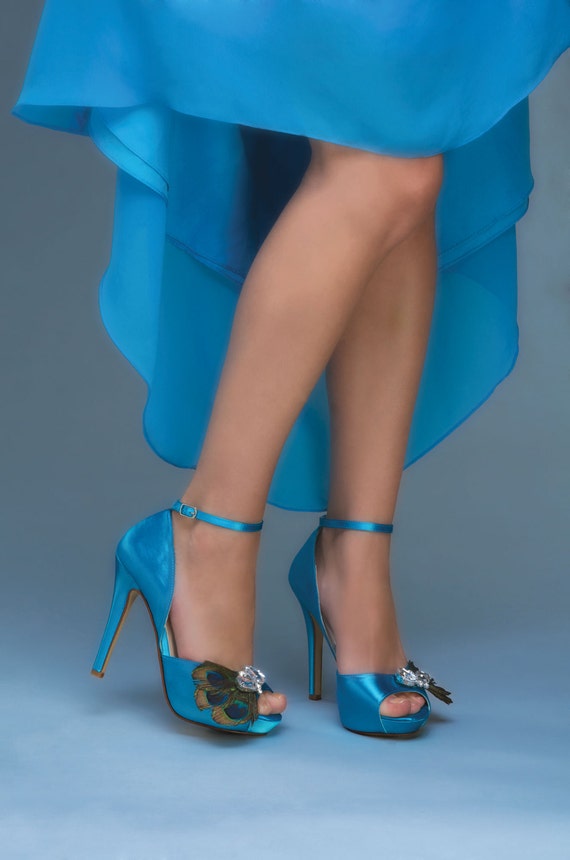 TheCrystalSlipper on Etsy.com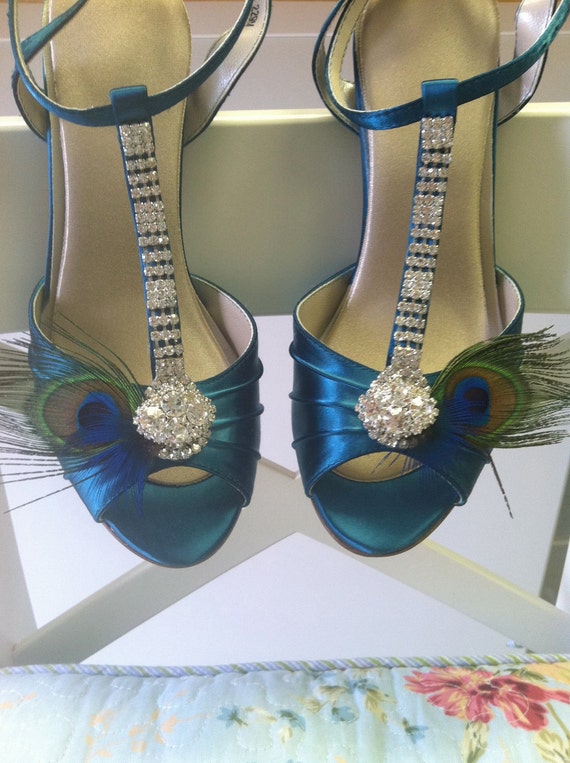 $178 by Parisxox on Etsy.com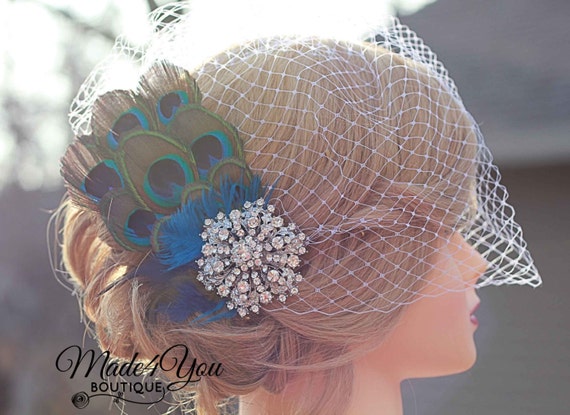 Made4YouBoutique on Etsy.com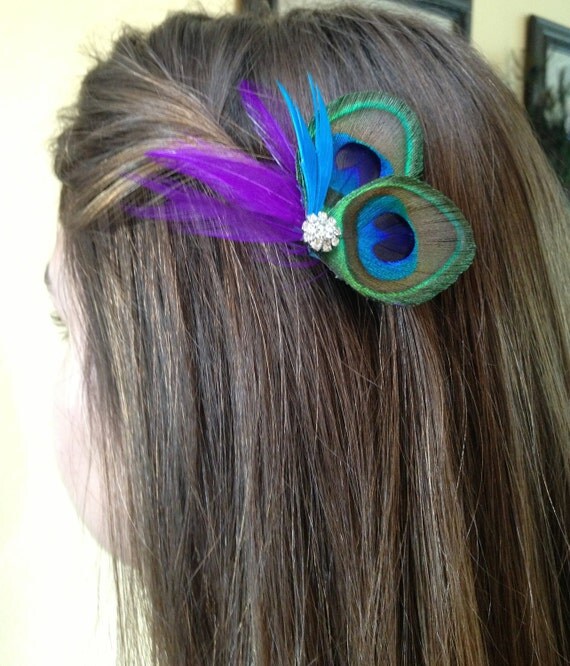 These would be adorable for the bridesmaids hair! $18.00 by WaterMeNot on Etsy.com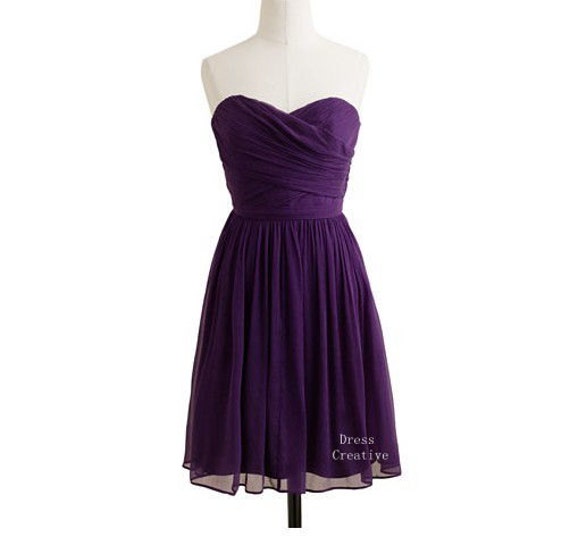 DressCreative on Etsy.com $88.00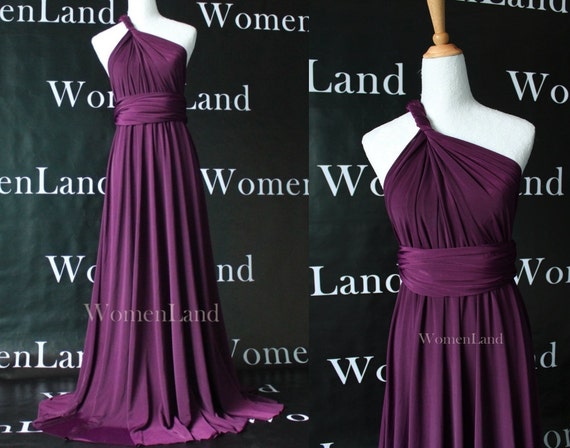 WomenLand on Etsy.com $88.00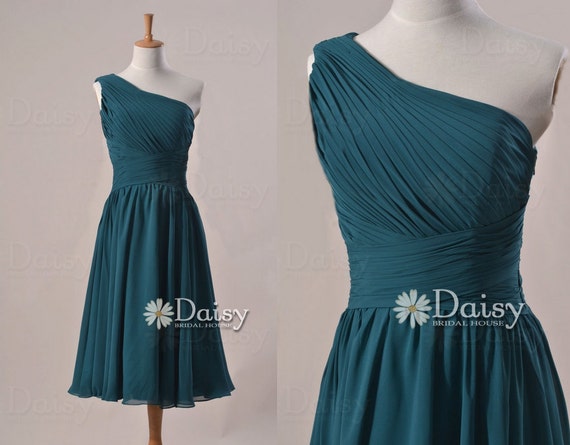 DaisyBridalHouse $78.00 on Etsy.com