Bring on the Nostalgia! This 50s themed wedding is sure to be a hit. From the adorable bridesmaids dress ideas to the decor, you cannot go wrong! If you're planning a 50s themed wedding, here is the perfect blog post for you!!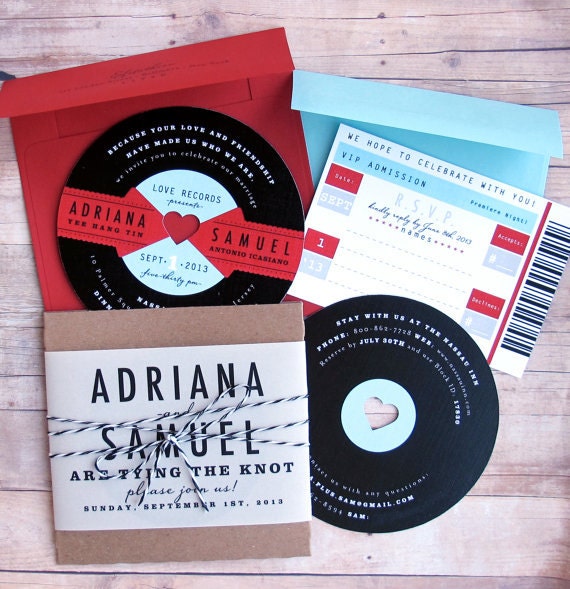 I'm pretty sure you're not going to find cuter 50s invites anywhere! I adore these! They come with everything you see here! They are by LetterBoxInk on www.etsy.com
This wedding dress practically screams the 50s! It is by www.weddingdressfantasy.com
This simple, yet beautiful dress can be found on 50sweddingdresses.com
www.modcloth.com has so many amazing 50s inspired dresses and all are very reasonably priced!
Cute flower girl's dress $39.99 by MagicKmoondust on www.etsy.com